All our rentals are located in the Amsterdam region
We offer rental apartments, houses and villas among cities located in and around Amsterdam and Amstelveen.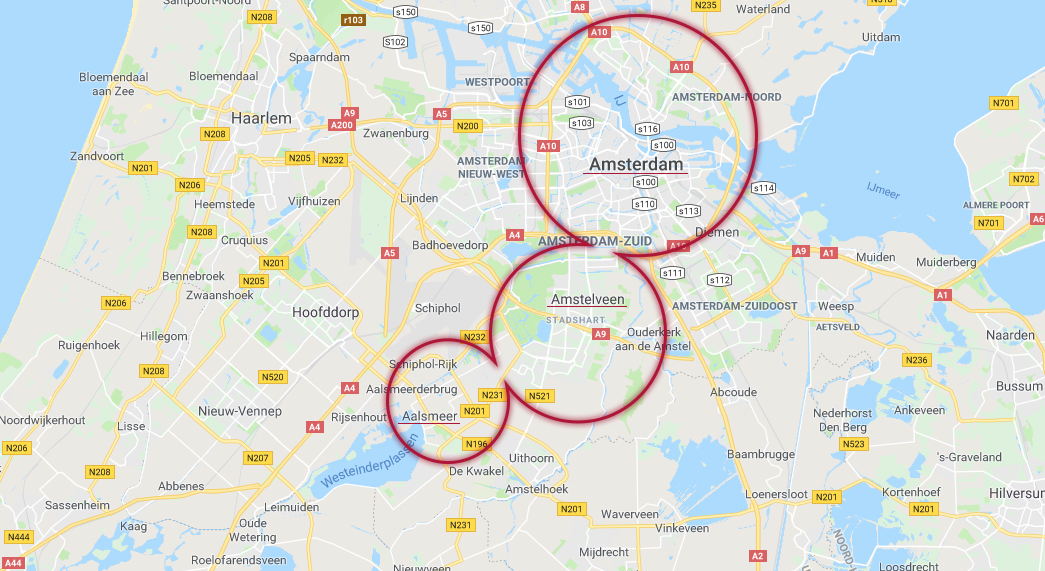 AMSTERDAM
Amsterdam is the capital and biggest municipality of the Netherlands. In May 2018 Amsterdam counted 859.732 inhabitants. The Zuidas is the business district of Amsterdam. With the station 'Amsterdam Zuid' located in the middle of the district, Schiphol Airport is only 6 minutes away by train. Besides the beautiful architecture and canals in the city centre, there are many famous museums to visit. Most popular are Van Gogh, Rijksmuseum and Stedelijk Museum.
AMSTELVEEN
Amstelveen is a town located south of Amsterdam, between Amsterdam and Schiphol Airport. In May 2018 Amstelveen counted 90.118 inhabitants. Amstelveen has one of the biggest expat communities in the Netherlands. There are several international schools and offers easy access to Schiphol Airport.
AALSMEER
Aalsmeer is also a relatively small city situated south of Amstelveen and west of Uithoorn. Aalsmeer counts 31.584 inhabitants. This rural village is a nice and quiet place to live, but still nearby Schiphol Airport.